Transferring a site to our hosting is easy. We will not only tell, but also help.
Transferring a site to our hosting is easy. We will not only tell, but also help.
Choosing a hosting is not an easy task since the further success of your site depends on it.
So, what if you, for some reason, realized that you want to delegate your sites, IT business processes or office work to a company that not only provides data center services, but also can always promptly support you at a difficult time and preferably inexpensively?
We are 100% sure of our product and believe that we have the most beneficial pricing on the market in the price / quality ratio!
Now we will tell you a short algorithm of what to do when you decide to start working with us and why we are not just hosting.
Step One – Congratulations, you made a great decision!
Step two – remember.
We not only provide data center services, we also help in transferring your website or office to our server. And if necessary, we select an individual configuration, set, consult, help with data transfer and support – and all for free!
In addition, we still provide extended support. We try to do everything as quickly as possible and solve a range of tasks that often goes beyond the responsibilities of the hosting service provider. After all, we sell solutions to your problems, and not just a place on the servers!
Ordering any service that involves the transfer of data to us includes the option of our specialists' assistance. They will do all of this for you, transferring your projects to our servers or initial server configuration. To do this, after ordering the services you need, contact technical support with the appropriate request.
"GMhost" Datacenter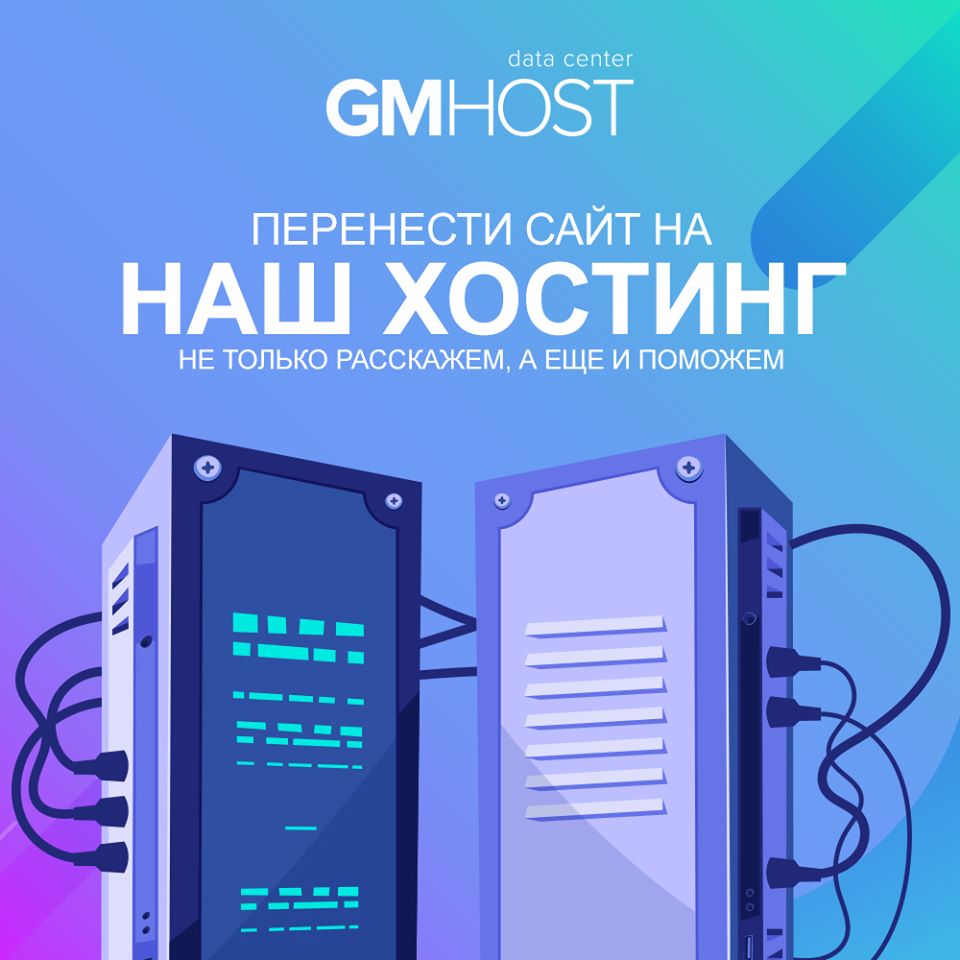 Enter the domain name in the form above
A domain name can only contain letters, numbers and hyphen!
reg_error_email_desc_empty
reg_error_email_desc_email
reg_error_email_email_exist
reg_error_passwd_desc_empty
reg_error_passwd_desc_password_dict
reg_error_passwd_desc_password_weak
reg_error_field_7
reg_error_field_8
Wrong password
restore_error_desc_empty
restore_error_desc_email
https://gmhost.ua/en/avtorization
https://gmhost.ua/en/register
https://gmhost.ua/en/rezult-en