VPS servers
.
Easy in configuration and managing Linux VPS with the perfect combination of price, performance and reliability.
*To take advantage of the offer, check the option "Transfer from old hosting" when making order. We will help with the migrations of the site and activating the free period.
VPS servers.
Easy in configuration and managing Linux VPS with the perfect combination of price, performance and reliability.
*To take advantage of the offer, check the option "Transfer from old hosting" when making order. We will help with the migrations of the site and activating the free period.
VPS servers.
Easy in configuration and managing Linux VPS with the perfect combination of price, performance and reliability.
*To take advantage of the offer, check the option "Transfer from old hosting" when making order. We will help with the migrations of the site and activating the free period.
UA-VPS-0.5
?

The tariff is available for ordering for a minimum period of 3 months. Tariff without technical support.
Order
EE-VPS-0.5
?

The tariff is available for ordering for a minimum period of 3 months. Tariff without technical support.
Order
DE-VPS-0.5
?

The tariff is available for ordering for a minimum period of 3 months. Tariff without technical support.
Order
*
We provide free 24/7 technical support, basic administration and support for your domain zones (DNS). At any tariff, you can order a server with free HestiaCP, FastPanel or aaPanel panels. When ordering a server for a year, you can get a Sectigo PositiveSSL certificate for free upon request. In case of an early termination of the server rental, the cost of the SSL certificate is deducted, it is possible to deduct funds as compensation for the services provided as part of a free transfer or basic administration at our discretion (see the refund policy). To order a server for a test, contact a technical support specifying the purpose of the test, the desired tariff and the duration of the test.
Key benefits
Basic administration
We value your time and respond to requests up to 20 minutes. We provide round-the-clock free basic assistance.
Fast SSD
By using SSDs, you get the best possible performance.
Free migrate assistance
We help you with the transfer of sites or other services to us and provide initial support for free.
Unlimited traffic
Internet traffic at all servers is not additionally charged.
KVM virtualization
We provide KVM VDS with full root access. You are the superuser and have full control of the server.
Fast implementation of orders
Your orders are processed automatically in a few minutes, you save time and start work faster than anyone.
More benefits
Discount
When ordering a server for 3, 6 or 12 months you get a discount for 2.5, 5 or 10%
One-click installation
To help you focus on development and not on administration, we have images with pre-installed software, which you can quickly install from the control panel. Choose your favorite distrib or application and get a customized, ready-to-work environment in a minute.

FAQs
Why are you better than others?

We have an excellent set of options that are included in our services. We provide basic support for free, resolving customer requests, the essence of which goes far beyond our obligations to ensure the operation of services. We try to be attentive to you, understand you and your needs, provide just such a solution that will allow you to achieve the desired functionality and results using our services.

Often, customers compare only the price, not considering how the pricing took place, or compare different configurations of competitors' "identical" tariffs. It is necessary to pay attention to the actual fulfillment by the provider of the undertaken obligations, guarantees and additional options. What does it cost only to provide support that responds to requests faster than once a day and tries to solve the client's request, rather than declaring the serviceability of the services provided and avoiding participating in the solution of the request in essence. We declare: we have one of the best price/service/reliability ratio on the market!

The technical implementation of the infrastructure and platforms that provide the services we offer is much closer to the premium segment than the price of our services :)

We love this job. We love technology and help other people do interesting projects. We are delighted with computers. We live to solve problems, create values and do cool things. And we love to share these things with others ;)


Have I pay something if I register or take the server for a test?

Not. Registration does not oblige you to anything. You don't have to provide any information about yourself, except email, if you do not order services for a test. If you order a server for a test, you will not be required to prolong and pay for such a server if you do not want to do it yourself.

When will my order be completed?

Your orders are processed automatically in a few minutes, you save time and get started the fastest. When ordering the price configuration of a dedicated server, the installation period is about 20 minutes, depending on the speed of installation of the OS image you ordered. Typically, installing a virtual server or hosting takes up to 10 minutes. Registration of domain names takes 1-72 hours, depending on the conditions and speed of registrars of specific zones.

Will you help me tranfer or set up the site?

Yes, ordering a service includes the option of assistance in transferring your projects to us or initial server configuration. To do this, after ordering the services you need, contact technical support with the appropriate request.

How can I pay for your services, are there any hidden interests and payments?

Account replenishment is possible by bank transfer, credit cards Visa and MasterCard, through systems and aggregators of payments Paysera, Stripe, LiqPay, Portmone, EasySoft, Bitcoin (via Payssion), Interkassa (Perfect Money, AdvCash, BUSD, Bitcoin). In general, you pay commissions, the amount of which is individual for each payment system. You can specify the details on the payment page and sites of specific payment systems.
In the case of ordering a service, you will not be charged any additional payments for the average traffic consumption, round-the-clock technical support and basic administration assistance. In the case of ordering paid additional services, you will be charged according to the tariffs of such services. We do not practice any marketing schemes and additional payments that would be opaque or incomprehensible to you.
Read more
Features of VPS-servers from GMHOST
GMHOST provides rental services of virtual servers with root access and a dedicated IP address. VPS hosting gives the client the same management and scalability capabilities as renting a physical server. At the same time, prices for the service are significantly lower.
You can rent a server located in data centers in Ukraine and Estonia for $4.99/mo.
Our services are suitable for:
Collocation of sites and web-projects of any type and size (business cards, online stores, corporate portals, forums, applications and web-applications etc.).
Software development and testing.
Placement of 1C and other office software products, organization of remote work of employees using RDP, etc.
Deployment of proxies, mail, file, game, VPN and other types of servers.
Deployment of CRM, BPM systems and other software you need in your work.
IP-telephony, video communications and video surveillance.
Trading on exchanges like Forex, trading on the Amazon store, etc.
You can learn more about the capabilities of VPS GMHOST from the managers of the company.
Features of our VPS servers
Professional technical support
Free SLA of respond to requests up to 20 minutes. Works 24/7/365.
KVM virtualization
To build a virtual infrastructure, we use KVM hypervisors. Solutions deployed with KVM virtualization differ in:
The flexibility and ease of managing virtualization. With KVM virtualization, guest OSs directly access the hardware resources of the equipment. Due to this, they can be used "as is" without the need for reconfiguration and complex settings. You can install any operating system on our VDS. We offer ready-made distributions of Windows server, Debian, Ubuntu, CentOS, FreeBSD and other operating systems. Their installation takes place in a couple of clicks. You can install your iso-images (if necessary, the company's specialists will assist in this).
The ability to install your own Linux kernel and access to various modules of the system. In particular, access to iptables, tun, tap and other modules is provided. Unlike HyperV and other virtualization technologies, this does not require additional plug-ins. Opportunities come out of the box. If you need full control over your virtual infrastructure, this is a great choice.
The ability to emulate network cards and support for Firewall. Upon request, you can create full-fledged own networks based on servers from GMHOST as well as build a fault-tolerant infrastructure using convenient software for orchestration.
Linux and Windows VPS
We offer VPS servers based on the Linux OS and Windows server.
Linux-based solutions are a great option for website hosting and specialized software. Stability, high speed, excellent resistance to virus threats are all arguments in favor of Linux. If you need VPS/VDS to deploy a remote workstation system (RDP) or organize the work of cloud offices, a solution on Windows is suitable.
High performance and reliability
Uptime of our data centers at a level of at least 99.7%.
High reliability and performance indicators of our IPS servers are achieved due to such factors:
Locating VPS/VDS deployment equipment in Tier II and Tier III data centers.
Using two-factor authentication for secure access to your personal account.
Using effective solutions for organizing data backup. You can flexibly manage backups (the cost of backup services is only from $0.69 per month). We offer a free option to create "snapshots" of the system before making any changes to it.
Standard configurations and VPS configuration for your needs
For a quick start, several options are offered for standard configurations of virtual dedicated servers. Also individual selection is possible. There is no need to reinstall the system to change the configuration of the virtual dedicated server. It is enough to simply restart the server at a time convenient for you, and the changes will take effect. Management (adding RAM, CPU cores, disk space, etc.) is carried out online through the hosting user's personal account.
Regardless of the tariff, the list of services by default includes:
Unlimited traffic. Our VDS are connected to the 100 Mbps channel. If a higher speed is required, its installation is possible by agreement.
Free use of our DNS. We have our own namespace (NS) to host the domains of our customers.
Support for IPv4 and IPv6 addresses and routing.
Free control panel for a virtual dedicated server Vesta or Zpanel. If necessary, you can install the ISPManager panel for $7/month. The panels we offer are characterized by such features as good file editors using the built-in file manager, organization of access to the database for several users, management of PHP operating modes, choice of PHP version, etc.
GMHOST virtual dedicated servers are deployed on modern chassis from DELL, HP and Supermicro. To ensure high speed, the following technologies and solutions are used:
Intel Xeon CPUs.
ECC memory. Due to the technology of recognition, error correction, and changes in the bits of memory implemented here, uninterrupted operation of the equipment and stable high speed are ensured.
SSDs. We use various options for the disk subsystem – from direct attached storage in raid to SDS Ceph.
Connection of each server with two 10-gigabit links. At the same time, it is possible to build internal virtual links with a speed of up to 40Gbps.
Thanks to this, high uptime indicators are achieved.
Choosing the location of VPS-servers for your goals
If you plan to work in the Ukrainian segment of the Internet, we suggest considering renting a VPS in our data center in Ukraine. Due to the connection to the main Ukrainian traffic exchange points, such as DTEL-IX, UA-IX, GIGANET, maximum speed is ensured by passing data along the shortest path. We work with leading Ukrainian operators (providers) to offer direct connection to them directly in our data center. There is the possibility of direct inclusion in Atracom, Eurotranstelecom, Uarnet, Omegatelecom, Top-Net and Datagroup, as well as organize peering with any participant of the traffic exchange points mentioned above. Connection is carried out by 10-gigabit links.
If you need a VPS server to work on the western segment of the Internet, choose a solution based on equipment that is located in the data center in Estonia. A direct connection to the European operators Telia, Cogent, RETN, CITIC, Elisa, HE is organized here. It is possible to connect to INFONET, Level3, Comfortel and several IX (for example, AMS-IX, DE-CIX, Netnod, Data-IX, MSK-IX, Piter-IX).
Benefits of ordering fast and reliable VPS at GMHOST
We use server and network equipment from market leaders and software from leading vendors. We use only licensed software, which guarantees the stability of our solutions and the safety of your data.
In addition, we offer our clients:
Order VDS in Ukraine or Europe at a discount. To get it, you can find a promo-code.
Take advantage of the affiliate program and earn on the users involved in GMHOST. The level of remuneration does not depend on how many customers you have attracted. You will receive deductions of 10% of the amount paid by customers for renting VPS and other services.
Free help in setting up a virtual dedicated server and in transferring your sites and files to our infrastructure. The company's specialists will help transfer the site, database, CRM system, etc., conduct tests (if necessary) and organize the correct operation of all hardware and software components.
SSL certificates. When renting a virtual dedicated server from GMHOST for a year or more, you can get a certificate for a domain for free. We offer certificates from Rapid SSL and other certification authorities.
Free trial period. Before ordering VPS in Europe or Ukraine, you can test the selected solution. For testing, solutions are provided with no functional limitations.
Discounts depending on the length of the one-time paid rental period.
You can count on the availability of various payment options (cards, electronic money and bank transfer). We provide VPS/VDS for rent to individuals and legal entities. For legal entities we are preparing a full package of closing documents and offer VAT in Ukraine and the European Union.
In addition, when ordering a virtual dedicated server, you can use a wide range of additional services. They involve:
Domain registration in more than 90 domain-zones.
Disk space for storing backups.
Administration of virtual dedicated servers by our specialists.
DDoS protection.
If you decide to buy a VPS server, but have any questions about the service, please contact us. The company's specialists will advise you, help you decide on a suitable turnkey solution or choose the configuration for your needs.
Solutions
We know that organizing work from scratch or transferring an existing site, server and any other information from hosting to hosting is a huge pain and work that takes a lot of time! There is a lot to do: archive files from an old hosting, create copies of databases, transfer
[...]
Read more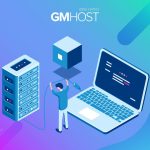 Blog