Special offer! 5Gb of storage for free for 3 months*
S3-like fast storage with double data duplication and access via HTTP and API for web applications, backup, distribution of static content and storage of archives. It supports S3-compatible API (REST API) and is easily integrated into applications written in any language.
Sign up
Talk to sales
*To activate, select a trial period when making order
*
The GMhost cloud storage core supports S3 API commands, including advanced ones: ACL (access control) management, multi threaded download, etc. The S3 API is supported by numerous applications, in particular, almost all backup systems, content management systems (CMS), for example, 1C-Bitrix, WordPress. The procedure for connecting to our cloud storage also does not require long and complicated client-side firewall settings. To do this, use the standard 443 TCP port HTTPS.
We provide free 24/7 technical support and basic administration services. The cost of the service depends on the used storage volume and outgoing traffic, incoming traffic is free. In the event of early termination of prepaid services, it is possible to withhold funds as compensation for the services provided as part of a free transfer or basic administration at our discretion (see the refund policy). To order S3 object storage for a test, please contact a technical support, indicating the goals, desired volume and duration of testing.
Key Benefits
Free support
24/7, consultations, assistance with migration or startup.
Low price
Excluding incoming traffic, the storage price is lower than many analogues, downloading is more profitable than foreign offers.
Testing
Free testing, quick setup.
Safety and control
Encryption during data transfer and storage, logging operations, setting access rights.
Scalability
The number and volume of files is not limited, always quick access to content, without reference to the number and volume of files.
Reliability
Automatic creation of 2 data replicas on separate independent servers, reliability at the level of Tier II, SLA availability of 99.7%.
More benefits
Object Storage Examples
Storage for backups,
logs, archives
Emergency Recovery
Storage and distribution of multimedia
for photo stocks and video hosting
Storage for games, mobile and
web applications
Workflow storage
Video Recording
Storage
Backups
Back up to the cloud. Keep backups without restrictions on the volume and adjust the retention period of files automatically deleting irrelevant copies so as not to pay for the storage of unnecessary backups. It supports working with built-in backup applications and provides quick access to information. Most backup systems can be connected to GMhost storage using the S3 API. Popular CMS (1C-Bitrix, Wordpress, etc.) also support the backup API. If the system does not support S3, you can use the curl utility or the like to use object storage.
Static data
Reduce the load on the site and free up computing power. The engine and texts of the site can be placed on the hosting, and photos, videos, files for download - in the object cloud storage. This allows you to speed up the loading of static content and cope with peak loads. Save files of any format and size - the content will be available under any load without restrictions on the speed of distribution. Many CMS (1C-Bitrix, Wordpress, etc.) initially support S3. But this is not a requirement, files from the repository are accessible via regular hyperlinks.
Documents
Share and store files. Such a repository is an ideal archive of documents: it can be used for data that needs to be stored for a long period and in the future to access them. For example, documents, tax or medical records, media files, etc.
S3 API Support Level and Technical Features
Multipart upload

Faster and more reliable downloads due to file splitting

Protection of information

Data Encryption

Connection channels

The Internet
Secure L2 VPN, organized upon request
Connection from the GMhost data center

Not supported

Versioning and metadata searches
Headers x-amz-security-token, x-amz-delete-marker, x-amz-id-2, x-amz-version-id
Bucket Notification Functionality

Supported Ports

Using https, port 443
Read more
Solutions
Even when your project exists only in the form of an idea, you constantly have questions: from choosing a graphic design to deciding which domain name you will use. Or, let's say the site is already ready, but many obscure moments haunt. What to do then? Our support team is
[...]
Read more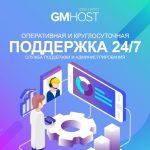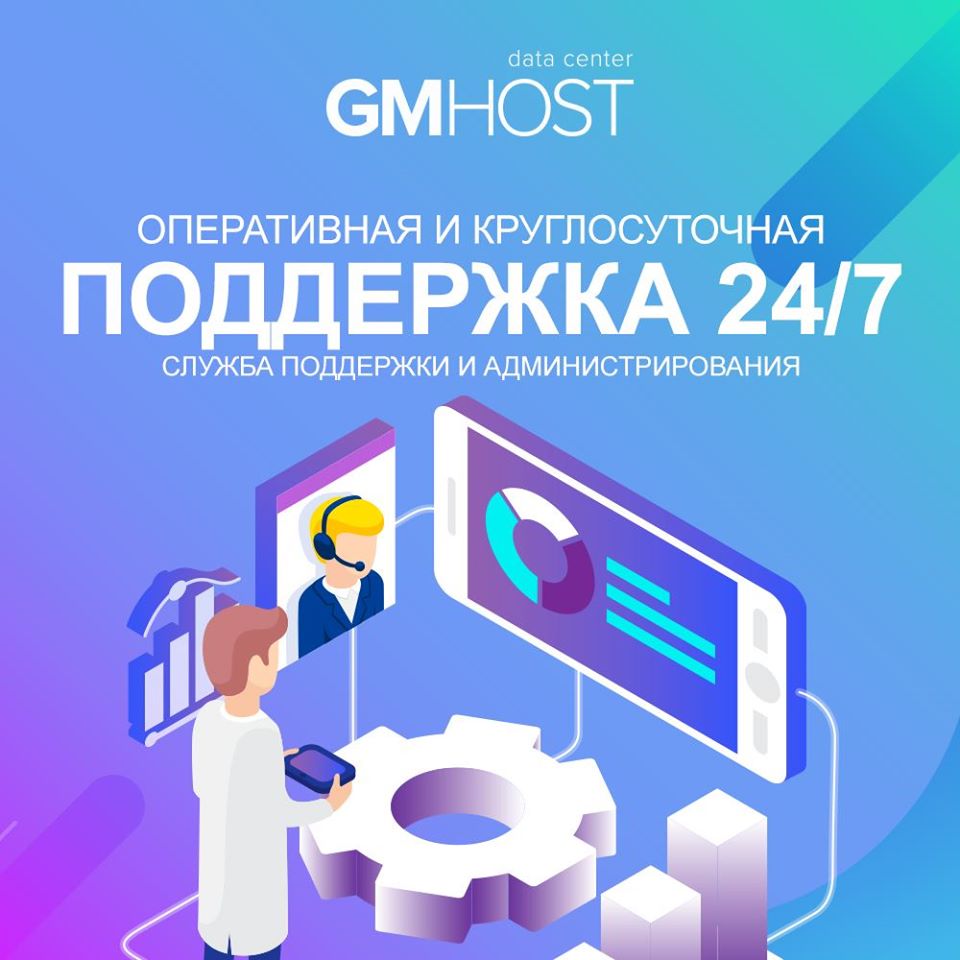 Blog
I found cheaper, what's the point of buying from you?
We focus on customers who need inexpensive hosting and data center services, combined with a good level of service, performance and reliability. We are not the cheapest data center service provider on the market, nevertheless, we provide unprecedented customer support even in cases that are beyond our responsibility. Our services are cheap at a relative market evaluation of such factors as "the price/level of service", "the price/the volume of services is provided". Our motto: "To help the client, not to prove that everything works on our part."

Often, customers compare only the price, not considering how the pricing took place, or compare different configurations of competitors' "identical" tariffs. It is necessary to pay attention to the actual fulfillment by the provider of the undertaken obligations, guarantees and additional options. What does it cost only to provide support that responds to requests faster than once a day and tries to solve the client's request, rather than declaring the serviceability of the services provided and avoiding participating in the solution of the request in essence. We declare: we have one of the best price/service/reliability ratio on the market!
Why are you better than others?
We have an excellent set of options that are included in our services. We provide basic support for free, resolving customer requests, the essence of which goes far beyond our obligations to ensure the operation of services. We try to be attentive to you, understand you and your needs, provide just such a solution that will allow you to achieve the desired functionality and results using our services.

The technical implementation of the infrastructure and platforms that provide the services we offer is much closer to the premium segment than the price of our services :)

We love this job. We love technology and help other people do interesting projects. We are delighted with computers. We live to solve problems, create values and do cool things. And we love to share these things with others ;)

Have I pay something if I register or take the server for a test?
Not. Registration does not oblige you to anything. You don't have to provide any information about yourself, except email, if you do not order services for a test. If you order a server for a test, you will not be required to prolong and pay for such a server if you do not want to do it yourself.
When will my order be completed?
Your orders are processed automatically in a few minutes, you save time and get started the fastest. When ordering the price configuration of a dedicated server, the installation period is about 20 minutes, depending on the speed of installation of the OS image you ordered. Typically, installing a virtual server or hosting takes up to 10 minutes. Registration of domain names takes 1-72 hours, depending on the conditions and speed of registrars of specific zones.
Enter the domain name in the form above
A domain name can only contain letters, numbers and hyphen!
reg_error_email_desc_empty
reg_error_email_desc_email
reg_error_email_email_exist
reg_error_passwd_desc_empty
reg_error_passwd_desc_password_dict
reg_error_passwd_desc_password_weak
reg_error_field_7
reg_error_field_8
Wrong password
restore_error_desc_empty
restore_error_desc_email
https://gmhost.ua/en/avtorization
https://gmhost.ua/en/register
https://gmhost.ua/en/rezult-en