Rent of a virtual workplace
Convenient work of your office on a prepared remote server with licensed Windows with automatic updates, the possibility of daily backups at a price of
6.75
$
/mo. Transfer your programs and connect to them remotely at any time from any of your device! Server locations - Ukraine, Germany or Estonia.
Test
Talk to sales
Order the "Server for a virtual workplace" service from GMHOST and get a reliable platform for working with a remote table, office programs, the Internet, accounting and warehouse accounting from 1 to 20 people. The service includes a virtual or physical server with productive hardware, its 24/7 maintenance and support by our specialists, who will initially configure the server for your needs.
Rent or purchase
How quickly can you continue to work if something happens to your server or computer (it breaks, will be taken away during the check)? Can your accountant or salesperson add postings or create a document while working outside the office? How reliable is your server or computer? What will you do if the system does not work on time? How often is your business stand idle due to server malfunctioning? How much money do you lose with this?
The location of office programs and accounting in GMhost will allow you and employees to work regardless of your location from any device. In this case, your data will be protected.
Rent of
a server for virtual workspace
Start - a few minutes
No one-time high hardware and software costs
Absence of expenses updating/server repair
No monthly IT staff costs
24/7 guaranteed access and support
No risk of data loss/capture by illegal actions of third parties
Purchase of
a server for virtual workspace
Start - a few days or weeks
One-time high hardware and software costs
Server upgrade/repair costs
IT staff costs
Local non-guaranteed access
Confidentiality, data capture risks
According to general estimates, the savings for the first year of operation when renting a server will be about 70%, and the second and further - 30%. During the calculations, we took the minimum level of costs for the construction and exploitation of IT infrastructure. When renting, there is no need to purchase your own server, organize a backup power line and cooling, or purchase expensive software. You do not have to hire people to maintain programs and equipment. You do not need to waste time and get involved into the specifics of IT. Provide care to professionals, focus on your business.
Savings in numbers
1
on the acquisition of licenses
on IT recruitment and support
How we will work
Registration/application for test access
We assign you a personal migration manager *
Wait for the mail with instructions for connecting or calling the migration manager
We study your needs, select server parameters
We carry out the initial configuration of the server "turnkey"
We carry out free migration - transfer data from your computers to the server
We provide free test access *( within the limits of two connections)
We train employees, provide support
Does everything suit you? We are working! We support the server, and you carry out your tasks
* Work is carried out on request. At the stage of transferring data to the GMhost data center, our technical experts will help and explain the operating procedure, help with calculating the necessary resources and pricing, provide recommendations on optimizing the software, setting up security keys, connecting keys / licenses, connecting remote peripherals (barcode scanners codes, weights, cash registers, printers, etc.).
Key benefits
Free administration
We value your time and respond to requests up to 20 minutes. We provide round-the-clock free basic assistance.
Fast SSD
By using SSDs, you get the best possible performance.
Free migrate assistance
We help you with the transfer of sites or other services to us and provide initial support for free.
Free Services Test
We give the opportunity to perform a free test of all services so that you can evaluate our work in practice, not in words.
Fast start
You do not need to buy equipment, hire an employee to install and configure the software. You get an online service in dozens of minutes.
Fast implementation of orders
Your orders are processed automatically in a few minutes, you save time and start work faster than anyone.
Transfer your services to the cloud and connect to them remotely using any proven device
Talk to sales
Servers for virtual workplace in Ukraine, Germany or Estonia
A server for a virtual workplace is a service that allows you to work with office programs and accounting and reporting programs without reference to a specific place. Data safety is ensured by using server hardware and mirroring information disks. No local influences, for example, a breakdown of the "iron" server, problems with the Internet or electricity, will not affect the information. Only you have remote access to them. The remote server does not require you to purchase a physical server, administration, or software. For use, you only need access to the Internet and pay a rent.
The software you need is deployed in the GMhost cloud server located in Ukraine or Estonia (of your choice). You get a password with which you connect to the system from any device via the Internet. A server for business is the best solution for private entrepreneurs, small and medium enterprises – when it is necessary to ensure the trouble-free operation of programs and databases or to secure information by imposing it on the affairs of the state.
Regardless of the size of the enterprise, today it is impossible to imagine accounting or warehouse accounting, working with clients without using programs. To help and enable to quickly organize the work of enterprises, a server service for business from GMHOST was created.
What features does the server provide for a virtual workstation from GMhost ?

We provide the type of hosting when you work on the provider's server. The server is provided to you for rent. This option is designed for those who want to rent a separate server for using programs.



When you rent a server, you have administrative rights. That is, you can manage the settings, install programs, etc. It should be noted right away that in this case, if you need the skills of an IT specialist, in particular, administering Windows Server. But if that - we will help you and make the necessary settings (around the clock).



Not every company has money for its own "server". Therefore, Ukrainian entrepreneurs get out as they can. They put servers right in the office, next to the director's office, in the basement or in another room not suitable for this. Keeping a company's server "at hand" can give you a certain sense of reliability: "Here it is, our server, at hand. We serve it as quickly and expertly as possible. " But what problems await those who keep servers in the office?



Many of the buildings that are rented for offices use old communications - electricity outages happen every month. And home Internet providers "sin" by the loss of communication at the right time. This is an additional risk factor for those who decide to keep the server behind the wall. You can have hours of work downtime per month, and one hour when the work is paralyzed, for example, of three employees — these are already three working man-hours paid by you. If you also pay attention to the inaccessibility of the base and the inability to complete sales and accounting, it turns out that even a small business loses not only on the payment of man-hours, but also loses gross profit due to lack of sales. Your databases are not available - customers buy from competitors. And we are not talking about the moments that arise literally every day, when you need to go in and see a report or generate a document after hours, and the "office server", as luck would have it, is turned off.



Moreover, it is worth mentioning such an advantage as the lack of initial capital investment (CAPEX). When a business is just starting up, and there is no certainty in the future, it is much more profitable to rent a server, and in which case to lose relatively small amounts of money. On the contrary - having bought a server right away, you will invest not in turnover, but in iron, and in case of failure you will be forced to sell with a loss of value of 30% or more.

Why it is worth ordering our server for a virtual workplace ?



We provide online support for our customers around the clock.


Our catalog provides a wide selection of tariffs with servers for business, one of which will definitely suit your situation or we will choose an individual configuration.


We respond promptly to the requests of our customers.


We provide an opportunity of familiarization with our services in test mode.



How is my data secured?

Physical security is organized by the access control system for the premises of the data center: only a limited number of people can enter by fingerprint - system administrators who service the equipment and systems of the data center, round-the-clock video surveillance of the site and perimeter and security under a contract (reaction 10 minutes to the panic button). Fire safety of servers is provided by the Early Fire Detection System (VESDA) and automatic gas fire extinguishing system.

Stories with "removal of servers." Indeed, from time to time, law enforcement officers come to different Ukrainian data centers. But note that in all known cases they act clearly according to the law: they ask for information about the client (for example, a list of his IP addresses) in accordance with an existing court order or as part of a criminal case that is being processed. We do not know about cases of violations by security forces - stops or seizures of equipment. All exempted stories that the media write about relate specifically to large IT companies, not to data center and cloud operators.
Solutions
We know that organizing work from scratch or transferring an existing site, server and any other information from hosting to hosting is a huge pain and work that takes a lot of time! There is a lot to do: archive files from an old hosting, create copies of databases, transfer
[...]
Read more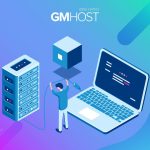 Blog
Leave a request for test access
to see for yourself the quality and convenience of service


Talk to sales